"Spoonman" – CEO
"where is that guy?"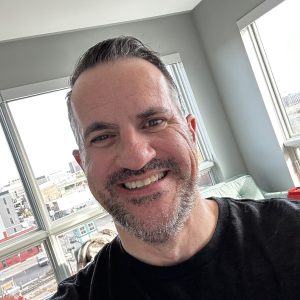 My love for gaming started at an early age and an early stage for video games. My brother would always have pinball and full-size arcade games at the house. But it wasn't until he brought home a Bally Astrocade (circa 1981) that I found my calling. Growing up with console and PC gaming meant I had to start something in the industry.
playlabs started as Division-G in the basement of our IT company back in 2002. We used to hold LANs after work and on weekends. It became a business when people would ask to rent our space for their own parties. Now, playlabs is focused on making great gamers through training that is focused on gameplay, communication, and wellness – the core elements of every champion.
I don't really have any single game or genre that I play all the time, I like to mix it up and give everything a try. It's really about the social aspect for me. I like to win, but I also like to share in the victory in-person, with my friends.
Catch up with me on Discord. OG? Send me an email.
• Discord: Spoonman#0690
• Twitter: @spoonmanGG
• Email: n@spoonman.gg
• Battlenet: Spoonman#11266
• Bethesda: SpoonmanGG
• Epic: SpoonmanGG
• Minecraft: Spoonman7269
• Oculus: SpoonmanGG
• Origin: SpoonmanGG
• PSN: SpoonmanHSE
• Steam: SpoonmanGG
• Switch: SW-5548-2344-5020
• Uplay: SpoonmanGG
• Vive: SpoonmanHSE
• Xbox: Spoonman#7269
• Riot: SpoonmanGG